WISCONSIN Foster to OWN homes.

We will possibly have a female pup available from the Jorgi/Sherman litter..
Preferrably Manitowoc Cty, Brown Cty, Sheboygan Cty, Kewaunee Cty. and surrounding areas. All homes in WI or UP will be considered.
At Hearts of Gold Retriever we want our dogs to be as happy and healthy as possible. To do this we look for secure family homes for our dogs to live in while they are not being bred. 5 of our dogs are enjoying their families at this time.
From time to time we are looking for such "family homes" to foster a puppy or dog (mostly females available). This allows you to receive a pup at no initial charge to you. You will be required to provide necessary maintenance for your pup as well as feeding a quality age appropriate food. This will be your dog .
Hearts of Gold will retain all breeding right. This will require you to not spay or neuter your dog. When in season you will be required to keep her away from other males to keep her safe from unplanned breeding. When dog retires you will have full ownership.
If you live within a reasonable distance from our kennel and would like to be considered for this program please contact us.
Yours in Christ,
Leo & Susanne Richmond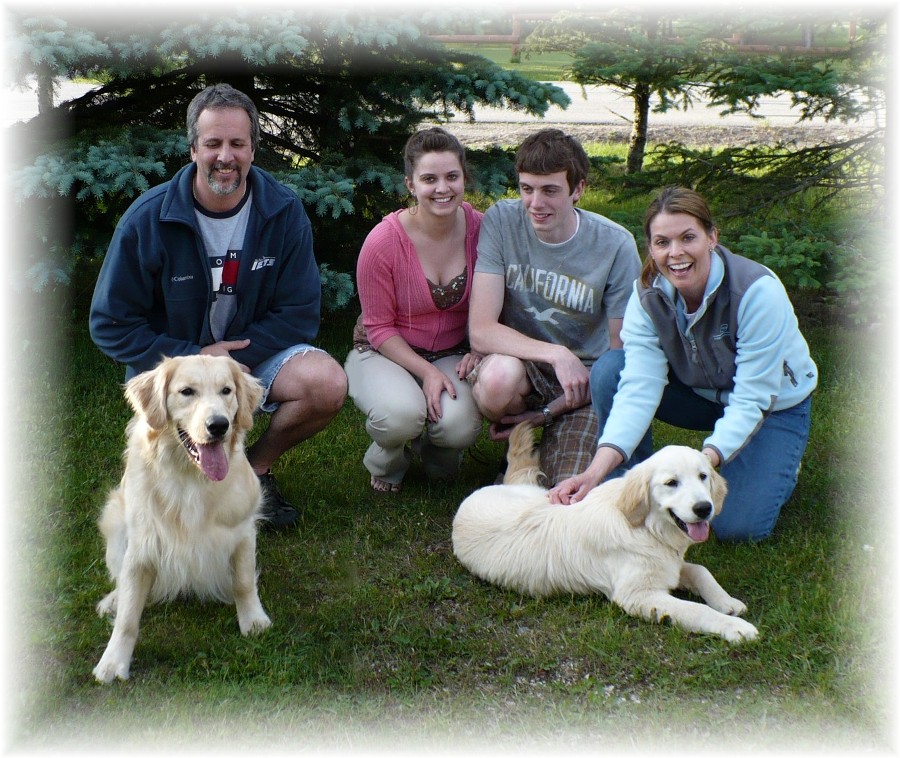 Bella and her family Dan, Lisa and kids. She also has a friend there Brady
Letty and her Family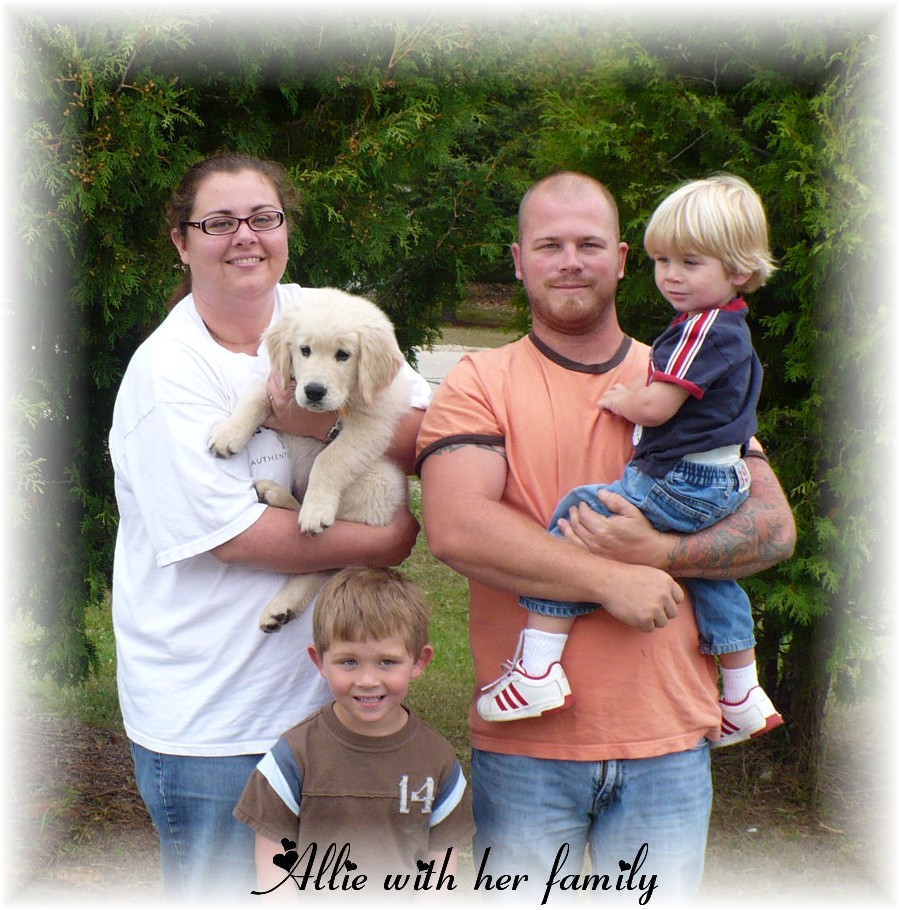 Raya and her family Mike, Amanda and Lexi
Raya has retired with her wonderful family.


This is HeartsofGold Racin Rebel and his wonderful family Becky, Tom, Kyle & Pugsly. Racin is retired from our program.